One of the most discussed vessels is the Akira Class. Only seen a few times on screen, there are many opinions about her canon role, armament, and equipment. In Fleet Operations, the Akira was a heavy cruiser with a torpedo launcher, but there were many claims in the forums that the Akira should be more powerful, more offensive, and armed with many more launchers.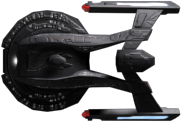 We listened to these ideas and realigned the role of the Akira in the upcoming version. She's now built from the Eraudi Yard and serves as a heavy battleship, similar to how the Sovereign Class behaved in past versions. In the new profile system, the Akira is also classified as Offensive and fires many torpedoes in devastating volleys. She's also equipped with a civil hangar to support fighter actions, but more about that in a future newspost.
Shifting the Akira up in the techtree and rebalancing her to be closer to the role suggested in the forums included a bunch of challenges. She's now a very capable ship for raiding and fleet battles and teams up well with the second Offensive unit in the Eraudi Yard: The Defiant. They have similar strength, quite but have different target objectives, due to their very different armament. This change has also allowed us to alter the Sovereign to act more like the Federation-unique flagship that she's supposed to be. We will dive into that in a newspost soon, too.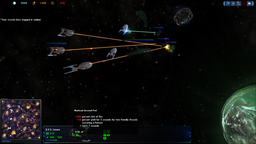 The Warhead Arsenal PodAnother interesting feature of the new Akira is her special technology: the Warhead Arsenal Pod. When activated, she greatly reduces her reload time, firing focused volleys of torpedoes. That can be used well to rip stations or Defensive vessels apart before the enemy is able to react. Another interesting point of the Warhead Arsenal Pod is its synergy with Starfleet Patterns, like we described in our last news post. Nearby vessels executing a pattern gain a short damage bonus to support the damage spike of the Akira.
Stay tuned as we discover more of the new features in the next version.